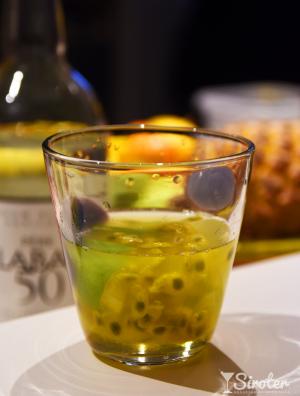 Ingredients
Show liquids in ounces (oz)
Show liquids in centiliters (cl)
Cocktail directions
Cut the lime in 2.
Squeeze half a lemon into the glass.
Put the sugar in the glass; You can choose brown cane sugar or cane sugar syrup, for a softer punch.
Mix the sugar and lime juice.
Cut the passion fruit in 2, add half of the pulp directly in the glass.
Add the rum and stir again.
Cocktail service
You can serve in a punch glass with a little spoon to keep stirring until the brown sugar is dissolved.

Served in a punch glass
Bartender's tips
Add ice cubes if you want !
Estimated color of the drink*
*May be different from reality... according to ingredients, liquids... and our algorithm ;)
Cocktail Sheet
Shakeitdrinkit.com